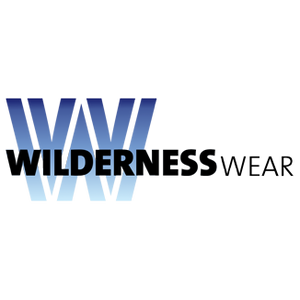 200% Aussie
At Absolute Outdoors, we love Wilderness Wear - they feel like kindred spirits. When they're not making some of Australia's best merino gear, they're out doing something bloody silly in the outdoors.
Wilderness Wear are specialist manufacturers in merino products, which we have been singing the praises of for years and in many ways we believe that it's the perfect natural outdoor fabric. It's thermo-regulating meaning it keeps you warm when it's cold and cool when it's hot and more importantly moisture wicking.
There's nothing worse than getting clammy or sticky in the field. And in alpine situations it can be down right dangerous. Merino is breathable and wicks moisture away from the skin leaving you dry and comfortable.
Unlike synthetic materials, merino is naturally antibacterial/antimicrobial meaning that it won't smell, even if you do. We've put this to the test and the tops stay fresh days into a hike, a fact appreciated by anyone you're sharing a tent with. Personally, my first outing with the Merino Fusion 190 Zip Neck was an 8 day ski touring trip in Greece - I wore that base layer every single day and not only did my sweat dry in the time it took us to pack up each day but after 8 days straight it still felt good and smelt fine!
Wilderness Wear have been around for exactly as long as Absolute Outdoors have. Since 1989 they have been producing outdoor gear of the highest quality. Their focus is on ingenuity and integrity as well as being (self proclaimed) "200% Australian". If you're wondering, thats 100% Australian made plus 100% Australian owned - We're glad they're much better at making great products than they are at math!
All their gear is still made right here in Australia, in Preston Victoria to be exact, a rarity in the outdoor world where most companies have moved their production offshore. Wilderness Wear maintains their factory not only because they believe in Australian made but also because it means that they can be innovative and flexible with their production processes.
Typifying this innovative approach is their range of Merino Fusion apparel which combines pure Tassie merino wool with ultra-fine Schoeller Polypropylene. The result is a super hard wearing garment which combines all of the breathability and moisture control of merino with the fast drying and hard-wearing unkillability of polypro. This technology is used throughout their range of products, tops, bottoms, beanies and socks are all made better with Merino Fusion.
Wilderness Wear's socks are hands down the best merino we've ever walked in, and we've spent more time in wool than most sheep. They come in a range of different weights, perfect for any outdoor activity and some of the funkiest designs on the market. Because why should socks be boring?
Another unique product in their range is the Ascent Merino Soft-Shell Jacket. Everyone loves a good soft-shell, but when you replace a stack of synthetic parts with natural ones you get 4 way stretch, light weight, warmth, wind-proofing and fantastic breathability - AND it's better for the environment. Nano-sphere technology helps repel water, the outer is super tough with Schoeller's Cordura shell and 100% Wilderness Wool merino lining it's like velvet inside in a kevlar jacket - AND it looks good. A perfect jacket for those who want to comfortably walk up a mountain, down the other side and straight into the pub and be the best dressed there.
There's a very good reason we chose Wilderness Wear as our first highlighted brand, we simply love the company, what they stand for and we love what they make. Their gear is hard wearing, top quality, long lasting, technical, ethical and made in Australia and that's what we're all about.
---